Leading partner to the construction industry
As a leading partner to the construction industry, we support our customers to build, repair and maintain the many places, buildings and infrastructure that touch all of our lives every day.

"It brings me great pleasure to introduce the Annual Report for 2022. It has been a challenging year, for businesses and many people in our society and I am proud that Travis Perkins has shown character and resilience throughout the year."

Jasmine Whitbread, Chair
Chief Executive's statement

"I am extremely proud of the way that our colleagues have responded to a challenging year – one characterised by increasing macroeconomic uncertainty and volatile market conditions. The dedication of our team and uniqueness of our business has enabled us to outperform our markets and deliver a resilient performance."

Nick Roberts, Chief Executive Officer
0 %
Return on capital employed
£ 0 m
Adjusted operating profit

Strategic highlights
Robust revenue growth with elevated levels of materials cost inflation diligently managed
Adjusted operating profit of £295m, impacted principally by lower year-on-year property profits and a £15m charge relating to restructuring activities in Q4
Adjusted earnings per share of 94.6p, with lower operating profit partially offset by reduced share count
Proactive cost actions to deliver benefits of around £25m in 2023
Good cash conversion at 67%. Lease adjusted leverage (net debt / EBITDA) of 1.8x remains comfortably within target range
Total ordinary dividend increased to 39.0p per share (2021: 38.0p per share)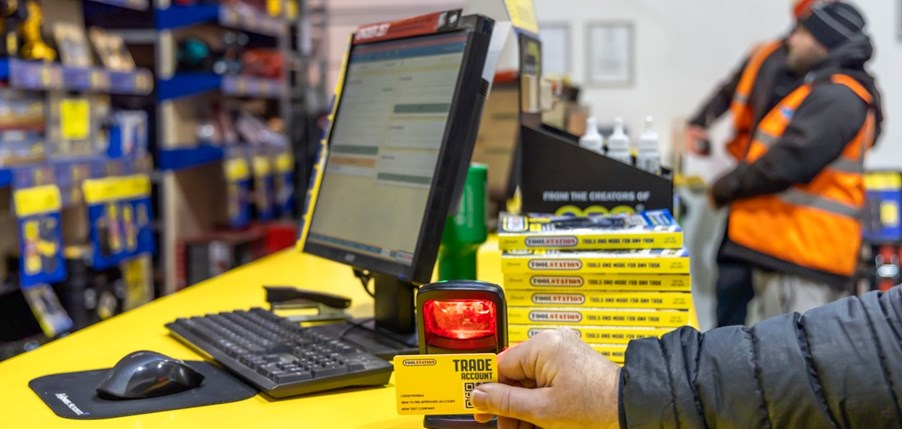 Operational highlights
Solid performance in the Travis Perkins General Merchant, with further share gains, driven by focus on enhancement of digital capability and expansion of value-added services primarily across Hire, Benchmarx kitchens and Managed Services
Continued strong performance from the Group's specialist distributors: BSS, Keyline and CCF. Staircraft now integrated and enhancing the Group's housebuilder proposition
Toolstation returned to good growth in H2 after tough prior year comparatives in H1. Significant investment in expanding infrastructure in the UK and Europe
Positive progress on sustainability targets, notably a 34% reduction in Scope 1 & 2 carbon emissions during the year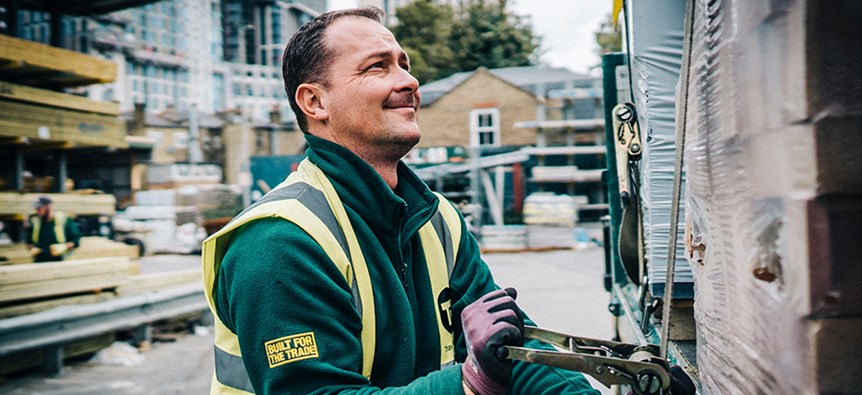 Market overview
The market for construction materials is approximately £78bn, with £60bn coming through distribution channels. The Group serves four major end-markets, with just over half of revenues coming from private domestic housing and the balance being split between the commercial & industrial market and the public sector.
Market mix: 22%
Group revenue mix: 19%
Growth drivers:

Growth in households and population
Ongoing housing supply shortage
Drive for more energy efficient homes
Sales incentives and support for First Time Buyers
Ongoing desirability of home ownership vs renting
Market mix: 14%
Group revenue mix: 35%
Growth drivers:

Disrepair of housing stock
ECO+ insulation scheme
Requirement for retrofit and cladding remediation works
Need for decarbonisation and improvement for EPC ratings for rented sector
Reconfiguring homes for more space/home working
Improve -not-move - given costs of moving and challenge of finding new homes
Market mix: 24%
Group revenue mix: 22%
Growth drivers

Growth in warehousing and logistics space
Refurbishment of office and retail space around hybrid working and new patterns of retail
Cladding remediation work on commercial buildings
Repair and maintenance work increases when less new space is coming into the market
*Includes commercial and industrial new build and private non-housing R&M
Market mix: 40%
Group revenue mix: 24%
Growth drivers

Hospital and school rebuilding programmes
9 year backlog of essential road repairs and major new build schemes
Major projects e.g. HS2, Hinckley Point C, Thames Tideway.
Offshore wind growth
Ongoing requirements for Public Sector affordable housing
Significant requirements to improve condition and thermal efficiency of existing public sector housing via retrofit programmes
** Includes Infrastructure, public new building (housing and non-housing) and public housing RMI and non-housing R&M.
---

Sustainability
With sustainability at the heart of the Group's strategy, we are committed to lead on Environmental, Social and Governance ("ESG") through our "Building for Better" agenda. This agenda is a key driver in achieving our Group Purpose and Ambition.
We are uniquely able to convene the supply chain to collaborate and co-create solutions, influencing and supporting the sustainability changes our industry needs, because of the Group's market-leading businesses and our position in the supply chain between thousands of suppliers and thousands of customers.
Click on the links below to see more information on Our Approach:
Sustainability priority
Decarbonising the industry.
Committed to deliver on our ambitious SBTi accredited, 1.5 degree aligned, net zero targets.
Sustainability priority Decarbonising the industry. Expand

Strategy in action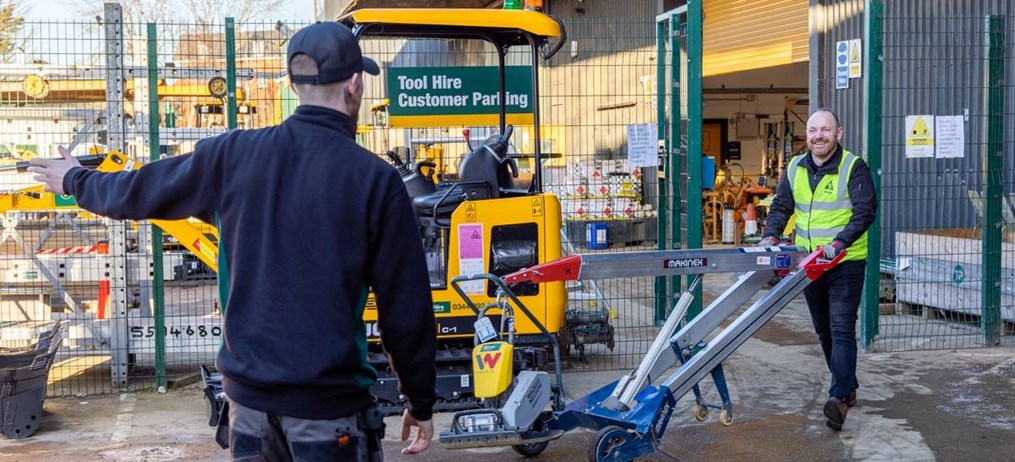 Developing the Travis Perkins Hire proposition to offer more services to customers and to take a larger share of wallet.
Strong growth in Hire sales

Hire sales have increased over 30% since 2018.


Deepening customer relationships

Hire sales have grown through a number of initiatives. The key target is to help customers complete their projects and this means targeting Travis Perkins General Merchant customers with relevant Hire offers to help them get the job done. Success here is measured by the increase in penetration of customer accounts using Hire products.


Expanding the network, maintaining efficiency

Hire equipment has been rolled out to more of the Travis Perkins network to ensure that the right kit is available for customers when they need it. The team has been working hard on achieving the balance between deploying equipment into branches and maintaining a strong and responsive supply chain to ensure that capital efficiency is maintained.

The right equipment in the right place

Having the right equipment available in the right place is vital for growing the Hire business. To ensure success Travis Perkins has been working hard on enabling local collaboration between branches to ensure that the kit is pooled to give the best possible availability. There has been significant investment in new tools and equipment, both in high-volume smaller tools and in specialist equipment aimed at different key customer segments.

Building sales capabilities

Key to growing account penetration is to ensure that as many colleagues as possible are confident to talk to customers about the Hire offer. This includes training and developing branch colleagues and recruiting specialist sales and account managers.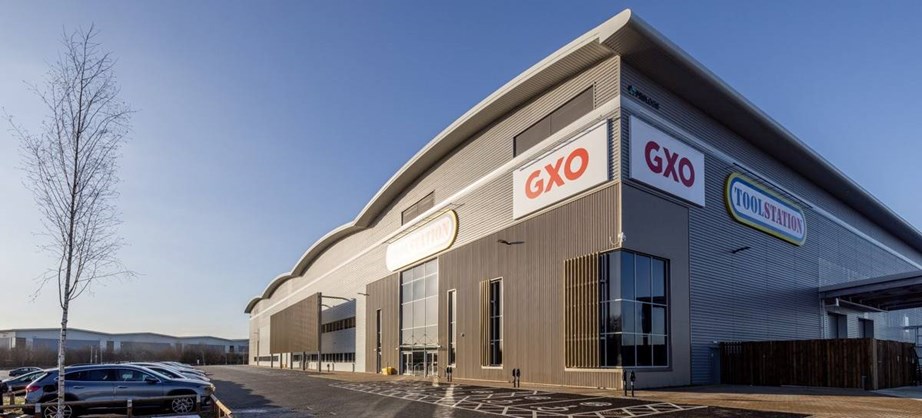 The Toolstation offering is open to all customers, but it is targeted primarily at the trade, offering trade-ready brands, in the right quantities for the job, at trade prices.
Toolstation 'Trade Account'

In 2022 Toolstation rolled out the Trade Account, offering customers credit on their purchases to help manage their cashflow, plus a series of unique discounts to recognise their regular spending and support. This is working well in the UK and in the Netherlands.

More trade brands

Offering the right brands to tradespeople is vital in persuading them to change their supplier. Over the course of 2022 Toolstation has added more than 4,000 new products - expanding the range of trade recognised brands.

Improving distribution capability

The build and fit out of the new Toolstation distribution facility in Pineham Northampton has continued over 2022 and it remains on schedule to come on stream in 2023. The new facility will provide significant additional capacity to allow customers to access more products wherever they need them. The site can hold a range of over 25,000 products and will allow Toolstation even further scope to upweight their trade focused ranges. Toolstation Netherlands has also invested in a substantial improvement in distribution capacity with a new distribution centre going live in Q3 2022.
Expanding capacity of the Staircraft business allowing more housebuilders to benefit from superior quality products that make installation quicker and simpler and result in fewer end-consumer issues.
Products to drive improvements in health and safety

Staircraft's innovations help to reduce risks on-site. For example, the WellSafe system provides a reusable cover for open stair-wells.

Innovative digital tools

Innovative digital tools, such as the Staircraft call-off app, create efficiencies in the order, manufacture, delivery and installation processes.

Products that improve the sustainability of the sector

Staircraft product designs allow customers to reduce material use and waste on site, e.g. cutting floors to shape in the factory.
Results, reports & presentations
Discover our latest and previous results and download key information
Find out more
Investment case
Read more about our compelling investment proposition
Find out more